VLC Player
2.1.5
No hassle
I remember the early days of playing video files on my PC. It was a sort of a ritual. I'd open the file, read the error message, search the net for the missing codec or plug-in and then retry. However, those days are pretty much gone now. Media players in this day and age can usually handle every file format. Switching from player to player, I have finally settled on one. A few years ago I stumbled across VLC while I was searching for yet another media player. Luckily, this one has not grown old yet. But why exactly makes this street cone so good?
It can play anything
VLC Media Player may not excel in the looks department but seriously, do you want to admire moving pictures or a virtual frame? VLC comes with so many pre-existing modules that you would need dozens of people in order to finger count them all. Besides that, you get quite a lot of sound and video customization, playback modes and synchronization options.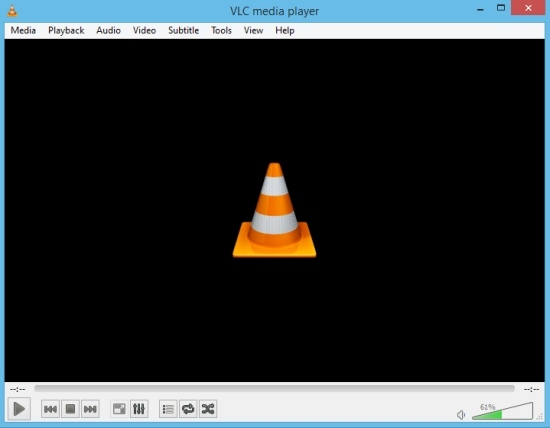 A very useful tool is the bookmarks system. You can create bookmarks while watching a film or listening to an audio track by simply clicking on a button. These can be used instead of movie chapters or to mark specific songs on a concert video or continuous music album.
You also get controls for complex media packages such as DVD and BluRay or MKV formats. Switching video tracks and audio tracks is done in real time and can also be manually synchronized if need be. Fans of Japanese anime can enjoy a wide support for soft coded subtitle formats.
If you want to use VLC as a music player you can do that also. Audio Effects contains an equalizer control and the interface can switch to a playlist mode where you can add files from different sources and save or load playlists.
Features:
A wide collection of codecs
Video and audio capture modes
Multiple video & audio track control
Audio Visualizations
Multiple view modes
Track Synchronization
Real time Audio & Video effects
Playlist interface
Pros:
I could just transcribe the feature block, but I'll let you read it again.
Cons:
It is not as versatile as WinAmp in regards of playing your music collection (but that would be asking too much)
Conclusion
VLC Media Player has come a long way since it's inception. It has a team of dedicate developers behind it that deserve your admiration because once you've used it a couple of times , it will stick to your computer for a long time to come (in a good way, of course).
RELATED PROGRAMS
Our Recommendations
---
---
---
---